Winter 2017 colour trends
Every season there is a changing of the colour guard, so to speak.  But do we really need to change our colours?
The answer is a big fat YES!
Autumn and Winter usually bring dark broody colours and a richness that eludes us in Spring and Summer.
Each year, the colours change slightly.  Yes there is still black, charcoal and greys and all the tones in between. But this year, there is …..COLOUR!!!
Say hello to rich pink and deep purple.  Dark reds and military greens are visiting too.  You will also see some midnight blue and lavender.  It is exciting times I tell ya!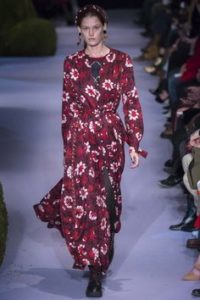 2016 brought us blush pink and we loved it hard didn't we?  Luckily it is still here but you will find it now teamed with some brighter colours for Winter.  Fuchsia pink sits nicely with it.
In the purples, you will see lots of deep plums and magenta colours.  Tones of these are showing through as well.  It's a gorgeous colour that we haven't had the chance before to wear.
Khaki and military greens are here for those with a more earthy colour requirement.
What does this mean for accessories? 
It means go bold with your colours.
Earrings are rich, deep and vibrant all at once.  And gems, lots of shiny sparkly gems.  Earrings of two main sizes.  We are seeing lots of gem cluster studs in gorgeous colours.  Then we are seeing the return of the long statement chandelier earring.  Crosses are still going strong.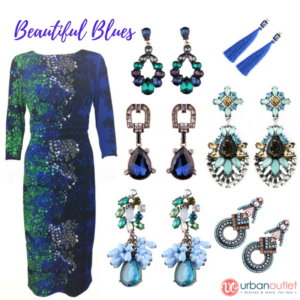 And guess what else we are seeing this season?  Metallics…lots of lovely metals, mixed metals and shiny metallic colours.  Its so luscious and an exciting 2017 Fashion and Jewellery.
*Dress available from Urban Outlet
And right here in sunny Australia, we are still seeing tassels.  Lots of tassels and pompoms.  There is a gorgeous range of tassels currently available at Empayah and there are more coming.  You don't want to miss them.